At IR4TD researchers have access to both experimental and computational tools to study the combustion and fluid behaviors for a great variety of applications. With expertise in: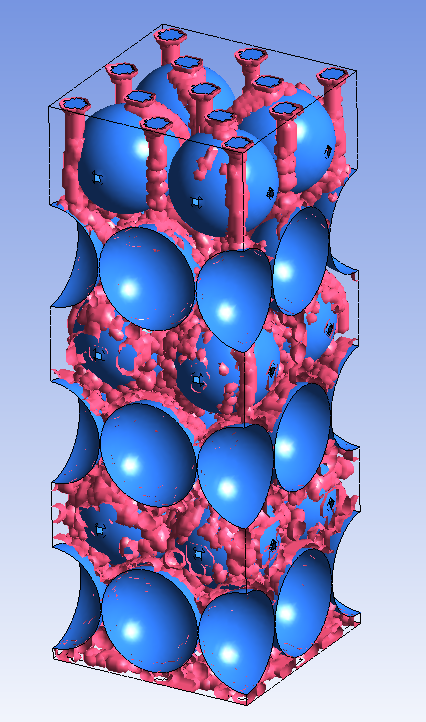 Computational fluid dynamics (CFD), is a branch of fluid mechanics that uses numerical methods and algorithms to solve and analyze problems that involve fluid flows. IR4TD has enormous expertise and experience in using CFD to solve several practical industry problems such:
Paint Applications such as:
Atomization
Paint booth airflow
Overspray capturing
Curing Oven efficiency
Assessment of wet scrubber energy utilization
Other Applications such as:
CO2 Capturing
Heat Exchanger performance
and other applications
Our fire research focuses on studies on:
Scaling laws on wild land and building fire phenomena
Thermal, chemical and fluid dynamic structure of pool and crib fires
Fire whirls
Holographic interferometry study on flame spread over liquids
Upward flame spread over solid fuels
Experimental, numerical, theoretical, and analytical methods were applied to these studies.
The use of flames to synthesize materials is a relatively new field in combustion research. Carbon nano-tubes were synthesized first around 1985, and their structure was defined around 1991. The thermal, chemical and fluid dynamic structures of a typical laminar diffusion flame, like a candle flame, seem simple but unknowns have yet to be explored. Carbon nanotubes are a good example of an unknown. While many studies have elucidated the mechanisms of soot formation to control the production of this powder-like, amorphous carbon, few would have predicted that flames also can produce very different types of carbon like Buckminsterfullerene (or buckyballs). At the IR4TD, unique flame synthesis techniques are used to produce and harvest multi-walled carbon nano-tubes (MWCNTs), including the insertion of a substrate mesh into particular regions of the flame. Also developed was a chemical vapor deposition technique that increased the efficiency by which MWCNTs could be harvested. The IR4TD knows how to study and manipulate flames for material synthesis.
Other aspects can be researched, please contact us for further discussion.