Visit UK Engineering
Students who choose UK Engineering frequently say that visiting campus was the biggest factor in their decision. The welcoming atmosphere and the abundance of activities, clubs and social events to participate in make this community feel like a close-knit family.
Bring an Engineer to Your Classroom (Virtually!)
Are you having a Career Day? Or just want your students to learn what it's like to be an engineer? Request to bring an engineer to your classroom! Engineers in the Classroom can be students, faculty, or professional engineers (varies by availability).
Events
UK Engineering offers a wide array of K-12 outreach events each year. These events include family favorites like Lexmark E-Day, Big Blue Regatta, the Go Girl! Engineering Sleepover, Women in Engineering Day, Rubik's Cube Tournament and more. Click the button to learn more about all of the events UK Engineering offers.
Summer Programs
Engineering Summer Programs are a great way to experience the University of Kentucky campus while exploring UK Engineering's 10 majors. Programs such as the Engineering Dean's Academy, CATS Camp, and Women in Engineering (WiE) Explore are residential summer camps for students to experience student life on campus while making lifelong friendships.
Get Involved with UK Engineering Outreach
Engineering At Home Resources
STEM learning can be fun at home, too! These curated engineering resources are great for students of all ages to help reinforce STEM learning outside of the typical school day. From virtual field trips to hands-on activities, there's something for everyone.
Recurring Events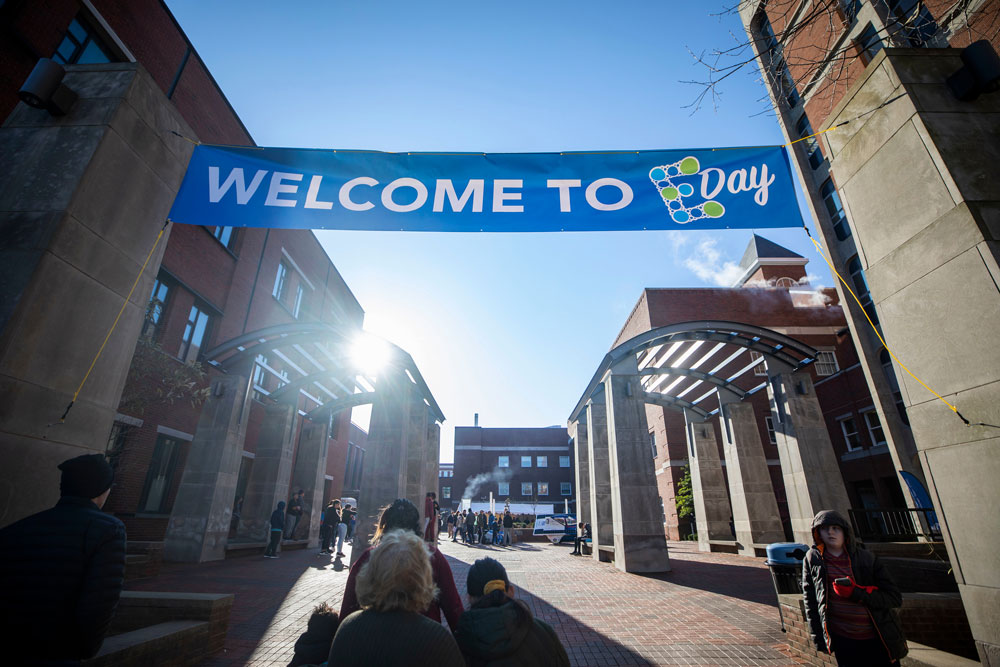 Lexmark E-Day
Engineers Day, or E-Day, is a celebration of everything engineering has to offer. From building bridges to discovering new medications to writing the software that powers our cell phones, engineers and computer scientists do the things that make our 21st-century world work. Activities for all ages!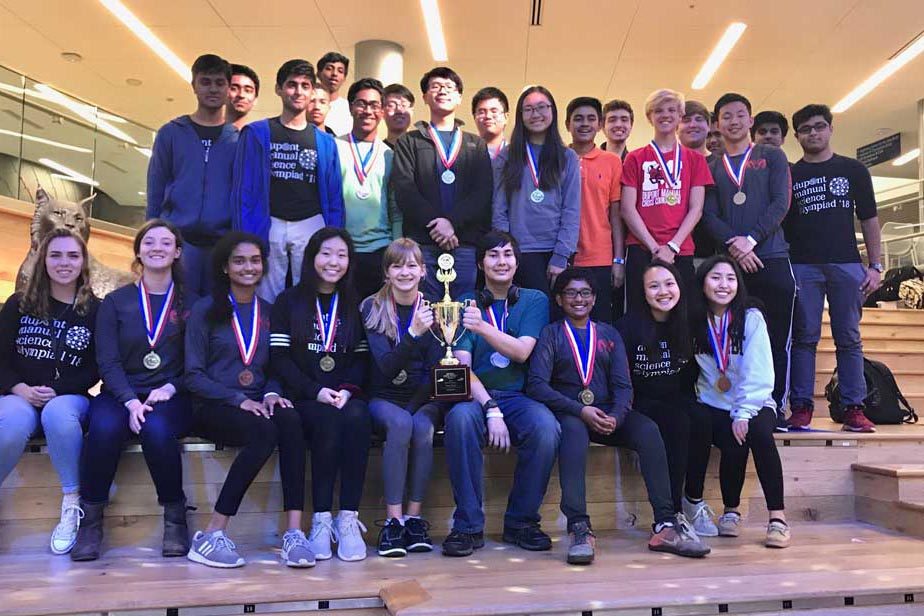 Kentucky Science Olympiad
UK is the home of Kentucky Science Olympiad! Each year, we host more than 800 middle and high school students on campus for a day of academic STEM competition for students who participate in Science Olympiad at their schools.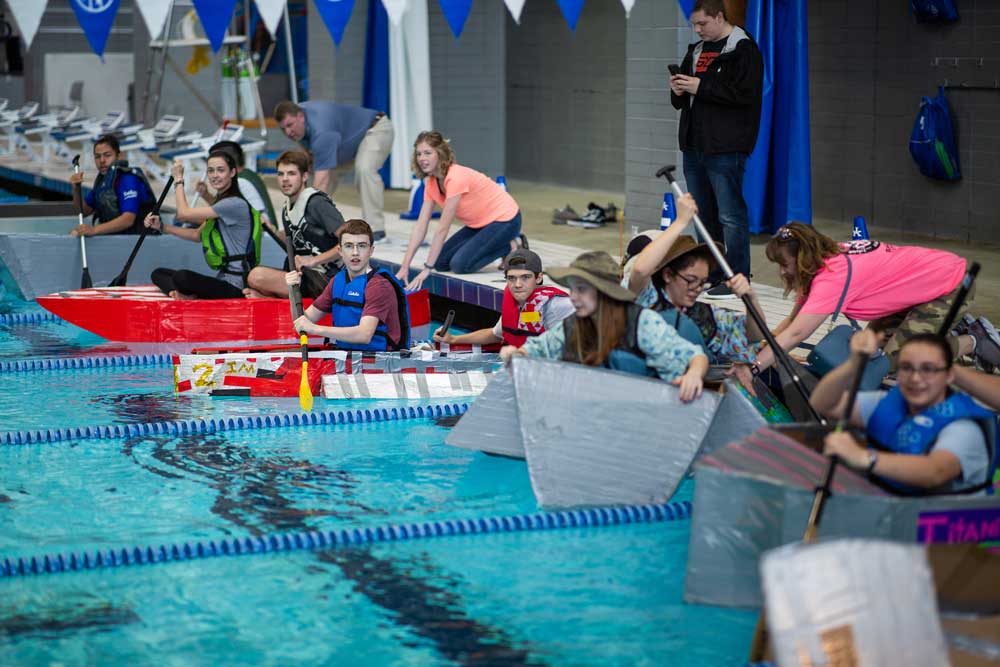 Big Blue Regatta
UK Engineering's annual high school STEM Challenge/boat race competition, where teams of students create cardboard boats and race them across the pool in the UK Lancaster Aquatic Center.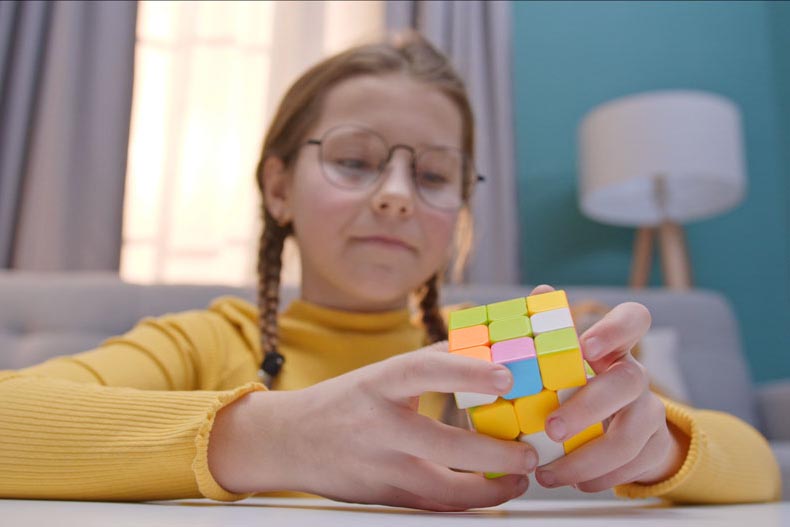 Rubik's Cube Tournament
Do you cube? This Rubik's cube competition is for people of all ages and levels. There will be multiple events for different puzzles, so not just the original 3x3 Rubik's cube. The event is also not necessarily a competitive event, but a time to meet fellow cubers and interact and learn from cubers of all levels!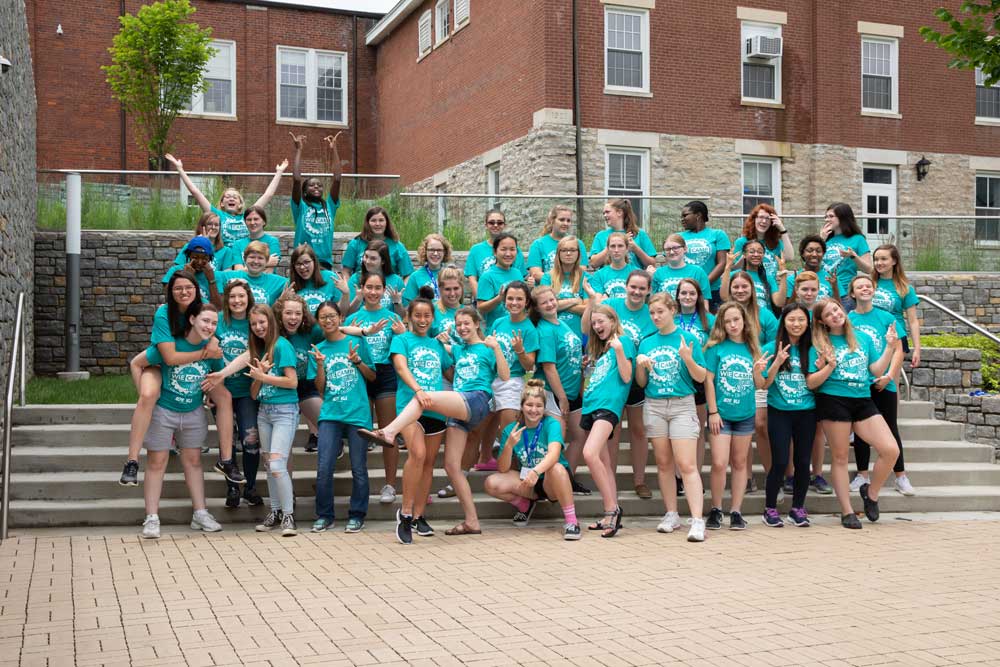 Women in Engineering Day
Students grades 10-12 will interact with alumni, faculty, staff and students as they explore UK Engineering. Learn about the process of applying to UK, discover what it takes to be a successful engineering student, meet UK Engineering staff and faculty, and engage with current leaders in the UK Society of Women Engineers. Parents and guardians will also learn how they can help their student pursue a career in engineering during a unique parent/guardian workshop. A complimentary lunch is included. An optional tour of campus will be available at the conclusion of WiE Day activities.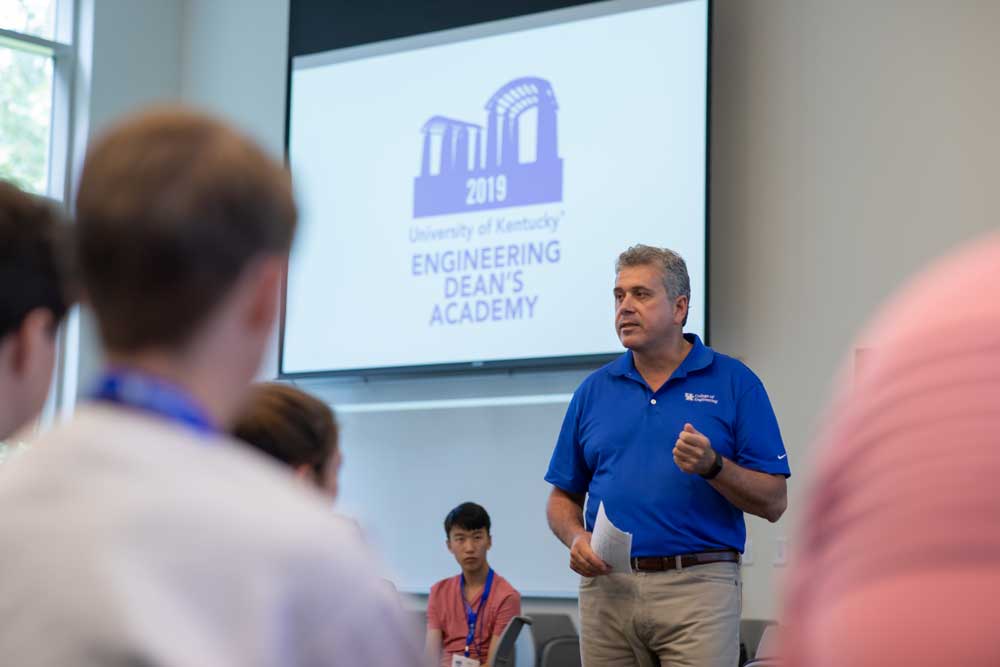 Summer Programs
Get a head start on your engineering education while having fun! K-12 Summer Programs such as the Engineering Dean's Academy and Women in Engineering (WiE) Explore are residential summer camps for students to learn about engineering while making lifelong friendships. PLEASE NOTE: All K-12 Summer Programs have either been cancelled or moved to virtual programs in response to COVID-19.