Thomas E. (Tom ) Myers III – 2018 Mining Engineering Foundation Distinguished Alumnus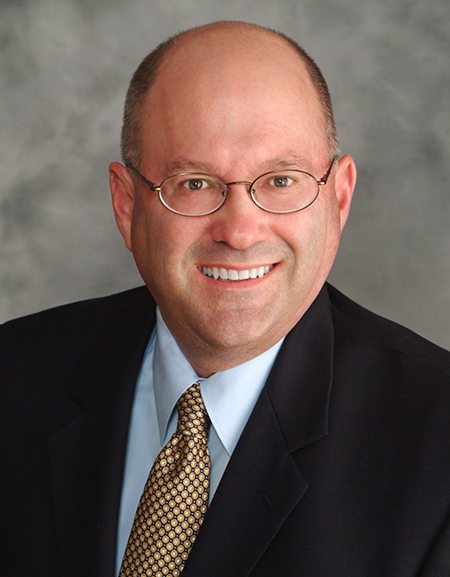 Tom is a 1981 graduate of the UK College of Engineering where he obtained his Bachelor of Science in Civil Engineering. His primary areas of study included hydrology, mining engineering and hydraulics.
Upon graduation, Mr. Myers started his career in the coal industry working for South East Coal Company in Irvine, KY where he served as an engineer for a 3 million ton per year preparation and also provided engineering support for the mining operations in Letcher and Knott counties.
In 1986 he relocated to Florida where he worked as a consulting engineer for Walter P. Moore & Associates and PBS & J.
Desiring to return to work in the mining industry Myers was hired by Cargill Fertilizer, Inc. to provide engineering support for Cargill's Fort Meade mine which produced 3 million tons of phosphate rock per year.
For the next 17 years Myers held numerous roles of increasing responsibility with Cargill, where he served as Vice President, Mine Technical Services responsible for mine planning, reclamation, mine permitting and geotechnical groups for Cargill's expanding Florida mining operations. Additionally, Myers led due diligence efforts for several acquisitions of other phosphate businesses in the Central Florida region, including the merger of Cargill and IMC which created The Mosaic Company, the world's leading producer and marketer of concentrated phosphate and potash, two of the primary crop nutrients required to grow the food the world needs.
Upon the creation of Mosaic, Myers served as Assistant Vice President of Mine Services, and most recently as Sr. Director Mine Services for Mosaic's Phosphates Business Unit where he was responsible for the company's phosphate mine strategy, mine planning, reclamation and geotechnical groups as well as leadership for Mosaic's interest in the Miski Mayo Joint Venture in Peru.
During his tenure in the phosphate industry, Tom was active in employee development, college recruiting and mentoring young engineers. He was actively involved in leading Mosaic's college recruiting efforts with the University of Kentucky Mining Engineering Department, which has become one of Mosaic's target universities for the recruitment of mining engineers. Tom retired from Mosaic in 2017 after thirty years of service.
Tom is a Registered Professional Engineer in Kentucky and Florida and a member of the Society for Mining, Metallurgy & Exploration, the University of Kentucky Mining Engineering Foundation, the University of Kentucky Fellows Society and the University of Kentucky-College of Engineering Quadrangle Society.
Tom and his wife Holly reside in Valrico, FL. They have two sons Bradley and Brett who are their greatest achievements.