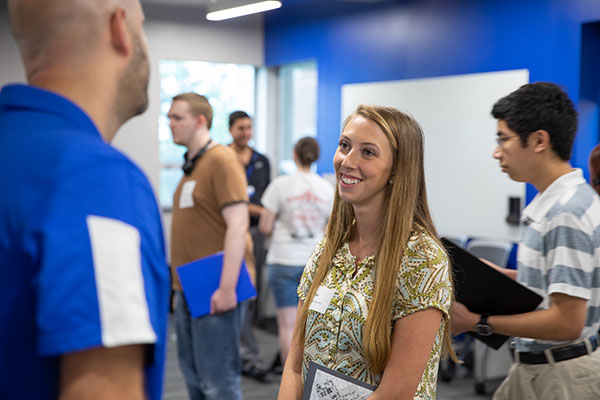 Career Connections
February 2 & 3, 2023
Help our students prepare for the career fair by signing up for a half-day shift to review resumes or give mock interviews on Feb. 2nd and 3rd. Each shift runs from 9-12 and 1-4 pm. Thursday and Friday morning shifts are hosted in-person in the James and Gay Hardymon Center for Student Success on the 3rd floor of FPAT, and the Friday afternoon shift is going to be conducted virtually using Zoom.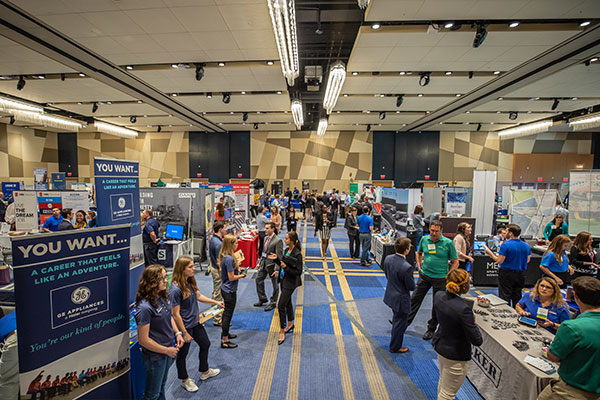 Spring Engineering and Computer Science Career Fair
February 21st, 2023
2:00 – 6:00 pm (EST)
The Spring 2023 Engineering and Computer Science Career Fair is scheduled to take place in person on February 21st, at the Bill Gatton Student Center. Registration will be live on November 7th and is available through the Handshake Career Management System.
---
Looking for an intern, co-op or full-time employee?
Please post open positions to our online career management system, Handshake, which is available to all current students and all UK alumni. You can also request an on-campus interview date and information session through the system or by contacting us directly.
You can also contact the Engineering Career Development Office to share your openings with us. We will target the desired majors and students to advertise your position.
Interviewing on campus
Starting this past semester (Fall 2021), we have again been offering in-person/on-campus interviews. We are happy to help you coordinate an interview schedule. If you are interested in interviewing candidates, please contact betsy.davies@uky.edu to see what options are available.
You can also request interviews and interview rooms through our career management system, Handshake. If you request them within the College of Engineering, we will be in touch to help you set up the schedule and contact students (if needed).
Other ways to engage with students
Our office will be happy to help you get in front of students through events such as employer information sessions, classroom presentations, student organization meetings (all can be planned virtually or in-person), or tabling in the college buildings. We can also help you post your positions on Handshake, provide you with salary statistics for engineering majors, connect you with faculty for research or senior design project work or find other creative ways to connect your organization with UK. Please contact Betsy Davies at betsy.davies@uky.edu to discuss opportunities.
Alumni Recruiting
UK Alumni have access to our career management system, Handshake, so please consider posting positions for alumni there as well.
Our UK Alumni Association also has two dedicated career counselors on staff. They organize biweekly job club meetings, maintain LinkedIn pages, and are available for one on one consultations.
Employer resources