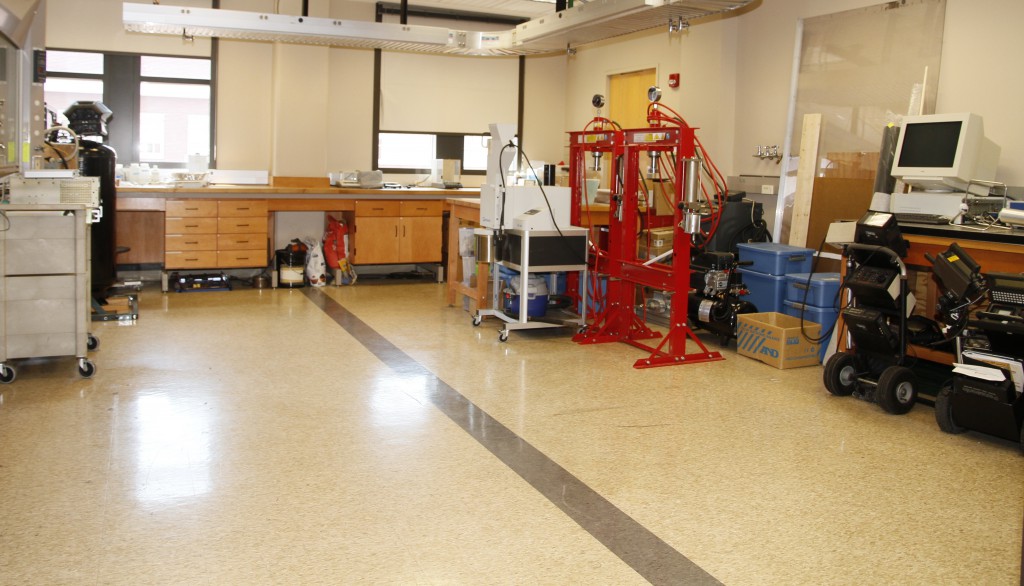 This 1,200 square-foot laboratory contains several systems critical to conducting nondestructive testing and evaluation (NDT&E). Included in the equipment are a radiofrequency matching unit and wave generator, an ultrasonic wave generator, and biocoke and densified mass production unit.
Radio Frequency Generator
The radio frequency generator produces energy at 13.56 MHz, with power ranging from 0-540 W.
Biocoke and Densified Biomass
The following equipment are used for densified biomass production: Retsch SM300 cutting mill. It uses a high torque 3 kW drive and has a capacity to reduce material from 60 x 80 mm to an output size as low as 0.25 mm.
A Thermo Scientific Precision drying oven; moisture analyzer; and specially design reaction cylinder and shop press. Ceramic electric tubular furnace with a thermo controller.