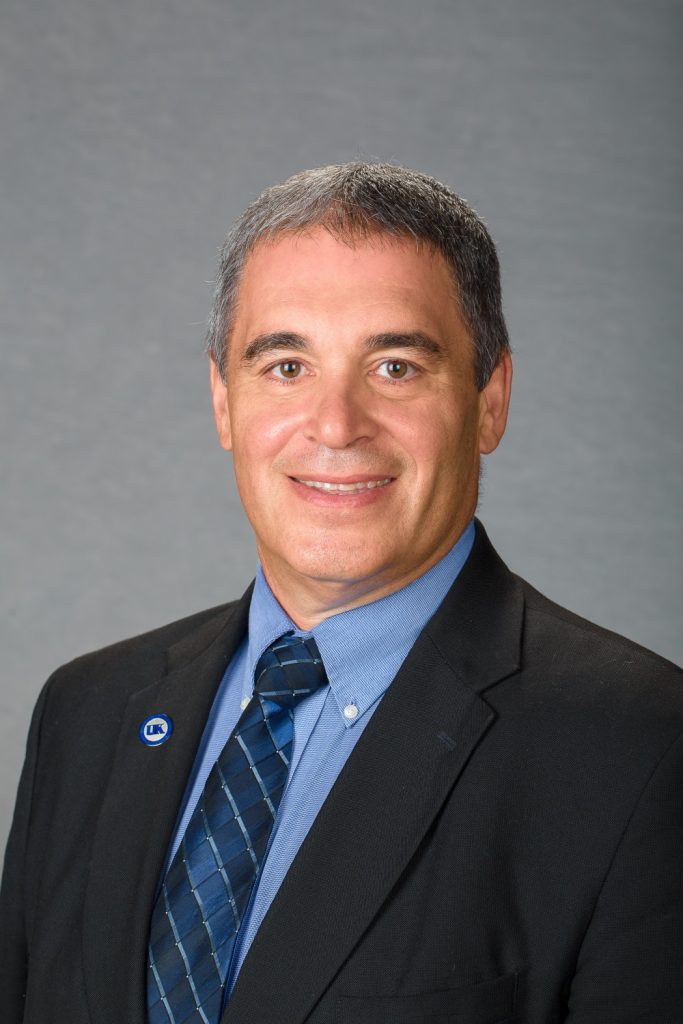 Mining engineering professor Rick Honaker has been named one of the University of Kentucky's 14 University Research Professors for the 2018-2019 academic year.
The purpose of the University Research Professorship program is to recognize and publicize research accomplishments of scholars across the full range of disciplines at UK. The award amount is $10,000 for one year, to be used to further the research, scholarship and creative endeavors of the awardee.
"The impact of these faculty to the University, and to the Commonwealth, cannot be overstated," said Lisa Cassis, UK's vice president for research. "They are shining examples of the tireless work that is moving the research enterprise forward, creating new knowledge, discovering new cures and empowering the next generation of scientists and scholars under their mentorship to change their world for the better."
Honaker has distinguished himself as an outstanding researcher in the area of extractive metallurgy. He and his team are at the forefront of separating rare-earth elements from coal and coal byproducts, which will result in a sustainable research program for the future.
Production of rare-earth elements in the United States has become a high priority for the Department of Energy (DOE). In 2017, Honaker received a $7 million grant from the Department of Energy to produce rare earths from Kentucky coal sources and $1 million for other REE projects. Using an environmentally-conscious and cost-effective process, Honaker's team produced a 98 percent pure rare earth concentrate from a coal source—a groundbreaking accomplishment in the energy industry.
Since 2015, Honaker has authored or co-authored 25 peer-reviewed journal publications, in addition to many refereed conference proceedings. He received a patent in 2015 and has applied for two more. Recent honors include the prestigious Robert H. Richards Award from SME for "substantial contributions to the advancement of minerals and coal processing research, technology, education and professional service", the Distinguished Alumnus Award from the Virginia Tech Department of Mining & Minerals Engineering and the SME/AIME Mineral Industry Education Award "for contributions to the enhancement and sustainability of mining engineering education."
Honaker was chair of the Department of Mining Engineering from 2007-2017 and has taught at UK since 2000.