Seales Receives UK Alumni Professorship Award
September 28, 2018
Created over 30 years ago, the award recognized faculty for their "influential scholarly contributions, sustained excellence in teaching, and outstanding career or public service."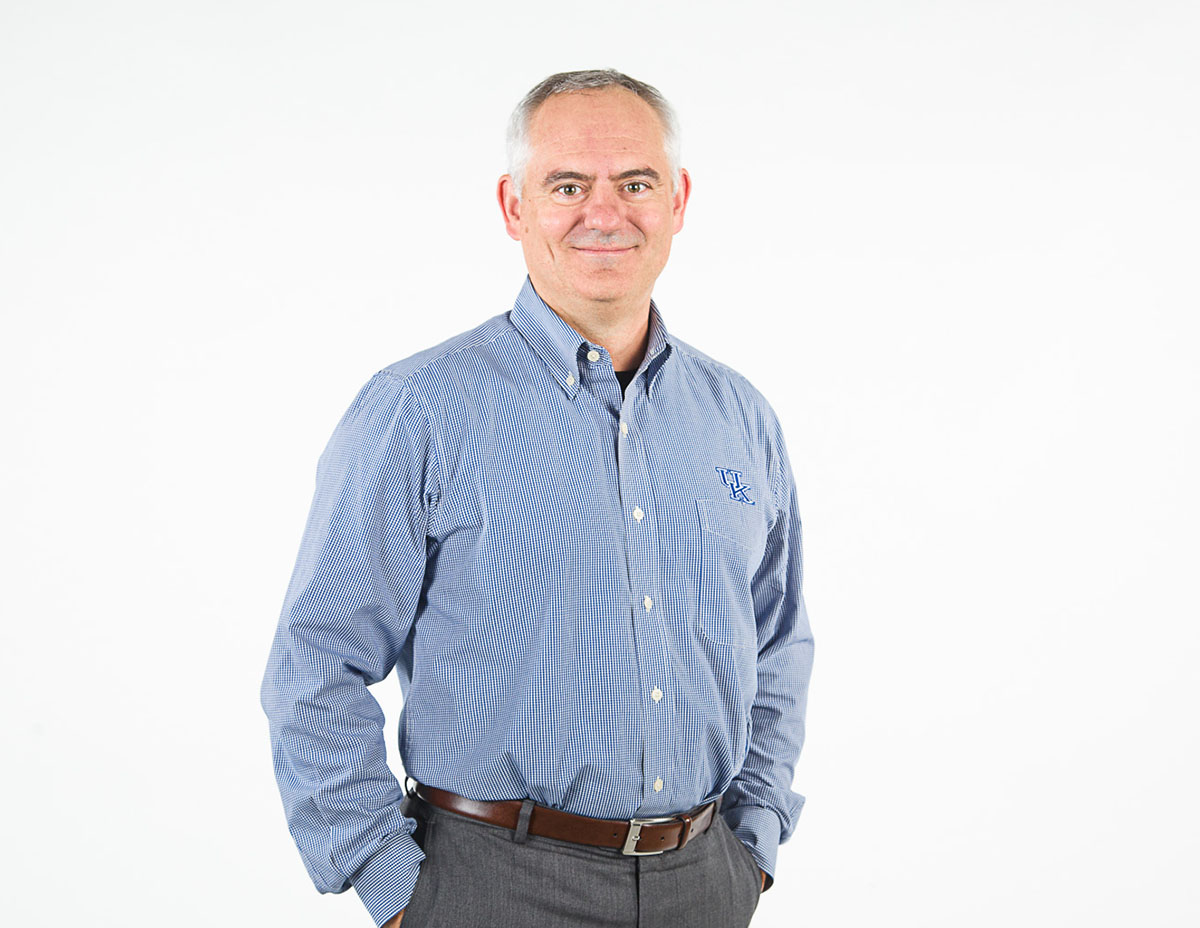 By Gail Hairston
The University of Kentucky Alumni Association — with a committee chaired by UK Associate Provost for Faculty Advancement G.T. Lineberry — regularly honors outstanding UK faculty members with the UK Alumni Professorship Award. This year, one of the honors went to W. Brent Seales, professor and chair of the Department of Computer Science.
"Successful universities are built on a foundation of great teaching," said Tim Walsh, associate vice president for alumni relations and executive director of the UK Alumni Association. "Through Alumni Professorships, the UK Alumni Association is pleased to support faculty who have been recognized for their influential scholarly contributions, sustained excellence in teaching, and outstanding service.
"Many successful alumni attribute success in their career endeavors to the influence of faculty members during their college years," said Walsh. "The Alumni Professorship program is one way for the UK Alumni Association to say thank you to the faculty members who have enriched the lives of our alumni."
Created at least 33 years ago — no one seems able to calculate beyond this approximation — the award recognized faculty for their "influential scholarly contributions, sustained excellence in teaching, and outstanding career or public service."
As each spring semester draws to a close, academic deans are asked to make nominations based on the following criteria:
The individual should be a tenured faculty member (at the rank of associate professor or professor);
The individual should have made outstanding contributions in research and scholarship that are recognized nationally for their quality and influence;
The individual should have established a reputation for being an excellent teacher and mentor; and
The individual should be recognized for outstanding contributions to professional and/or community service.
Seales' area of research includes computer vision, digital libraries, multimedia, surgical technology and visualization. His research focuses on digital imaging in two very different directions: medical imaging and cultural heritage. His Enhanced Digital Unwrapping for Conservation and Exploration Project seeks to create readable images of texts such as papyrus scrolls, without opening them, using minimally invasive scanning and virtual unwrapping. Seales is developing and evaluating new techniques for digital acquisition, restoration, and visualization using real-world library collections with particular focus on preservation and dissemination. He is also the director of the Surgical Technology Integration with Tools for Cognitive Human Factors project, which envisions a networked operating room of the future, where computers and surgical instruments are connected. The result: an enriched and more efficient environment for surgeons.