At the annual College of Engineering Staff Appreciation Luncheon, Interim Dean Larry Holloway announced the winners of this year's Staff Excellence Awards. The winner in the exempt category was Nancy Miller from the Department of Chemical and Materials Engineering and the winner in the non-exempt category was Cassandra Rogers from the Department of Electrical and Computer Engineering.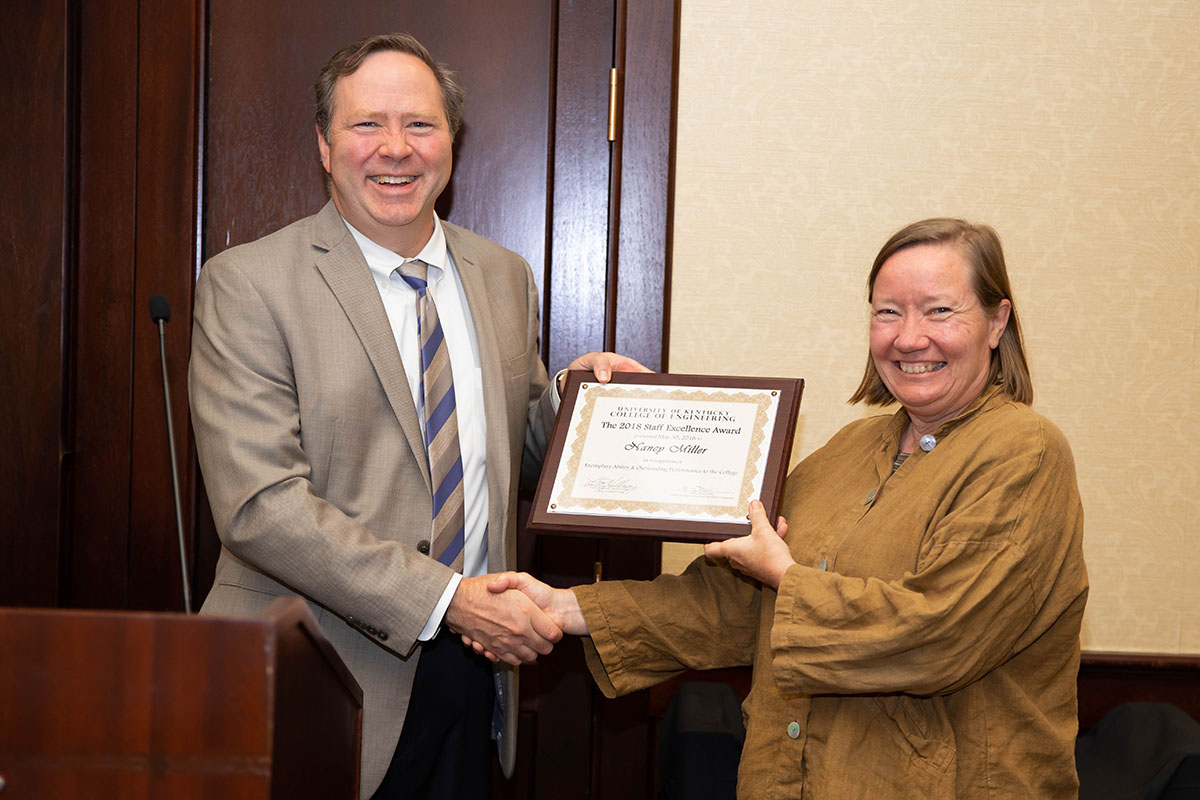 Staff Excellence Award, Exempt: Nancy Miller, Laboratory Manager for the Department of Chemical and Materials Engineering
A former high school science teacher and program director at the Louisville Science Center, Nancy Miller joined the Department of Chemical and Materials Engineering in 2007. In her role as manager of the undergraduate instructional laboratories, Nancy works closely with faculty lecturers and is responsible for all operational aspects of the undergraduate laboratory classes, including course organization, procurement of supplies, revision of course materials, administration of safety procedures, oversight of teaching assistants and direct instructional interaction with undergraduates.
Nancy possesses an outstanding attitude, and she makes the education and safety of students her top priority. Over the past several years, Nancy has helped the department accommodate dramatic increases in its undergraduate laboratory enrollments, as well as major renovations in its facilities. Throughout all of these challenges, Nancy maintained a positive attitude while playing an essential role in the modernization of our laboratory courses and facilities. It is also notable that Nancy has been awarded the Tau Beta Pi Outstanding Staff Award, which is voted by the students, three times: in 2012, 2014 and 2017.
Students and faculty alike appreciate Nancy's commitment to high standards, and her willingness to assist students of all backgrounds to ensure the best possible learning outcomes.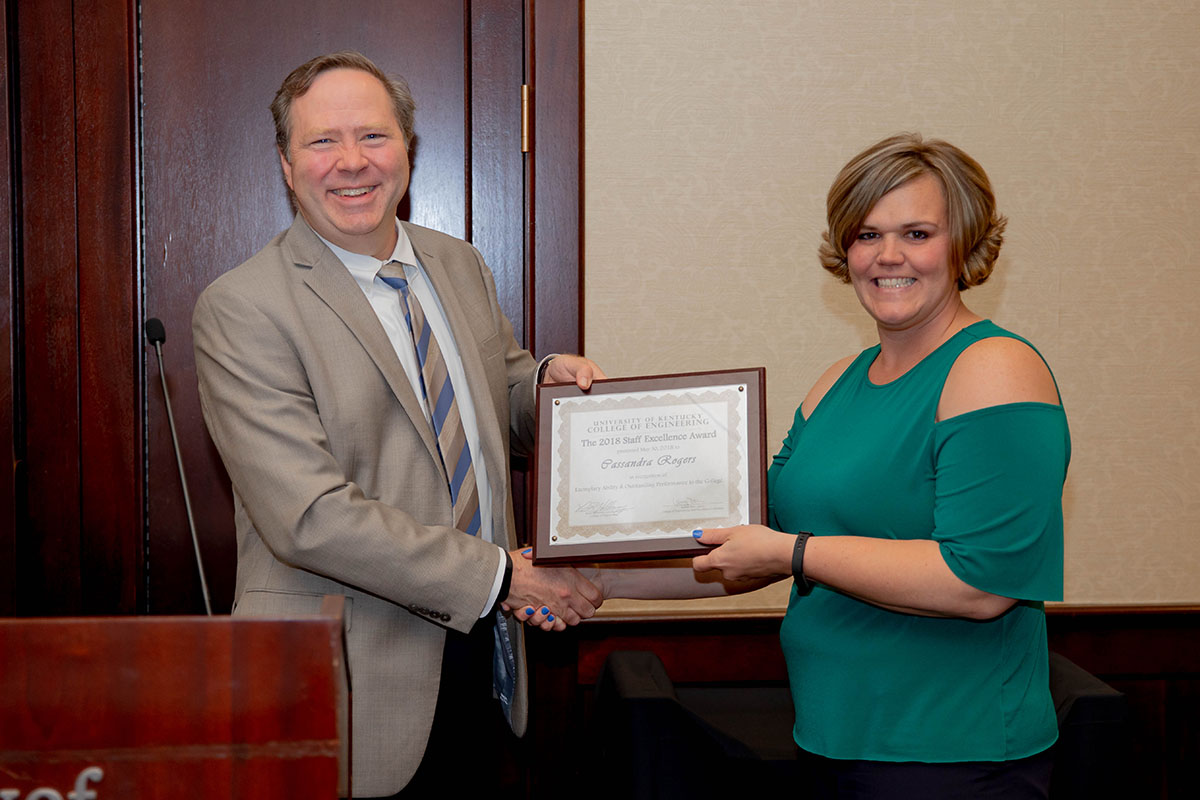 Staff Excellence Award, Non-exempt: Cassandra Rogers, Event Coordinator & Executive Assistant to Dr. Mike Johnson, Department Chair, Department of Electrical & Computer Engineering
Cassandra Rogers is described as always ready to help, being positive, efficient, professional, willing to go extra miles and great to work with. Although her title is assistant to the chair, she actually assists everyone whenever possible. Cassandra has excellent interpersonal relationships with other colleagues. She is always willing to help students in need and is liked and respected by students. Her excellent work has contributed greatly to the fulfillment to the mission of the ECE department and the University of Kentucky.