F. Joseph Halcomb III, M.D., BSME 1974
Inducted in 2014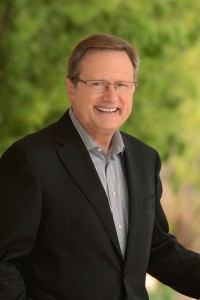 B.S. in Mechanical Engineering, 1974
The son of a small-town family physician, Joe Halcomb grew up around medicine. From an early age, he was fascinated by the miracle of life—and the inner workings of the human body. When he came to the University of Kentucky, he looked for ways to put medicine and engineering together. Since one of his goals was to become a physician, he took pre-med courses alongside his engineering courses. This enabled him to earn a bachelor's degree in mechanical engineering in 1974 and his M.D. degree in 1978.
As Dr. Halcomb's academic career progressed, he became passionate about applying engineering principles to medicine. However, UK did not have a biomedical engineering program at the time. Encouraged by his mentors to pursue his dream, he started the graduate program at MIT while in his fourth year of medical school at UK. The experience revealed a growing need for mechanical engineering in orthopaedics. After post-graduate training in internal medicine at UK, Dr. Halcomb returned to MIT to complete his master's degree in mechanical engineering—and held a joint appointment in the Hip & Implant Surgery Unit at Massachusetts General Hospital. By then, he was determined to pursue a career in the orthopaedic industry.
In 1980, Dr. Halcomb joined Zimmer, then a Bristol-Meyers company and $700 million world leader in orthopaedic and surgical products. Through successive promotions, he became vice-president, product development for the Orthopaedic Implant Division, spearheading the development of joint replacement implants that revolutionized the industry. In 1990, he was promoted to senior vice president of operations and later to president at Zimmer's Hall Surgical Division, the world's leading supplier of powered surgical instruments.
In 1995, Dr. Halcomb was recruited by Amgen, a biotechnology pioneer, to apply his medical device expertise in building a venture in cell therapy. This quickly led to opportunities to apply his operational experience in leading multi-functional product development teams, building a global environmental, health and safety organization and improving business processes. In 2006, he became vice-president, drug product and device development for the $16 billion global human therapeutics company. In this capacity, Dr. Halcomb's team launched three new products with breakaway potential, generating incremental revenue and expanding the reach to millions of patients around the world.
While at Amgen, Dr. Halcomb became a limited partner with Telegraph Hill Partners, a venture capital firm that helps life-science, medical device and healthcare companies achieve their growth objectives. This experience led him to launch Phoenix Initiãre, a private equity firm dedicated to helping business start-ups. In sum, Dr. Halcomb's distinguished career spans the medical device and biotechnology industries coupled with experience as a private equity investor. He has served as a member on the governing board and operating committee of the MIT Leaders for Global Operations Program. He also funded the Halcomb Fellowship in Medicine and Engineering at UK and holds leadership roles in a number of non-profit organizations.
In 2016, the Halcombs committed $7 million to revitalize the now renamed F. Joseph Halcomb III, M.D. Department of Biomedical Engineering, which includes an endowed chair in biomedical engineering, two faculty fellowships designed to attract promising junior faculty and four fully-funded graduate fellowships in biomedical engineering.
Dr. Halcomb lives in Camarillo, Calif., with his wife, Joani. They have two daughters, Allison and Alyssa, and four grandchildren.